Introducing the LoadDex Award Tracker
·
Award Tracker: Managing Your Bid Revenue Just Got Easier
The LoadDex Award Tracker lets you analyze your awarded and executed lanes. The results? Managed expectations, leveraged negotiations, and maximized profit margins.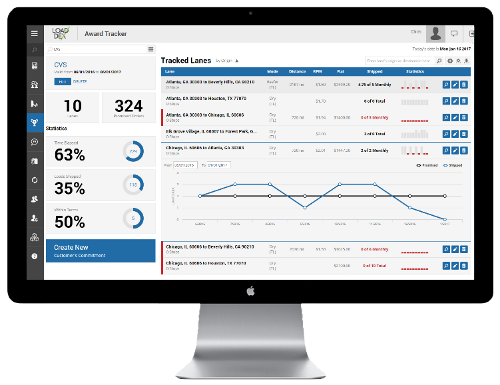 Additional Benefits
Prepare and forecast future bids. Gain insights based on actual, real-time data.
Negate missed revenue. Manage commitments and awarded lanes.
Achieve automation and efficiency. Get away from manually gathering insights and data from your TMS and other sources.

To see a demo of Award Tracker or for more information on LoadDex, contact us by filling out the form below.