LoadDex Bulk Rating
·
Introducing LoadDex Bulk Rating
Tired of having to run multiple searches when filling out bids or analyzing data on multiple lanes? A new Bulk Rating feature in LoadDex lets you run multiple searches at once.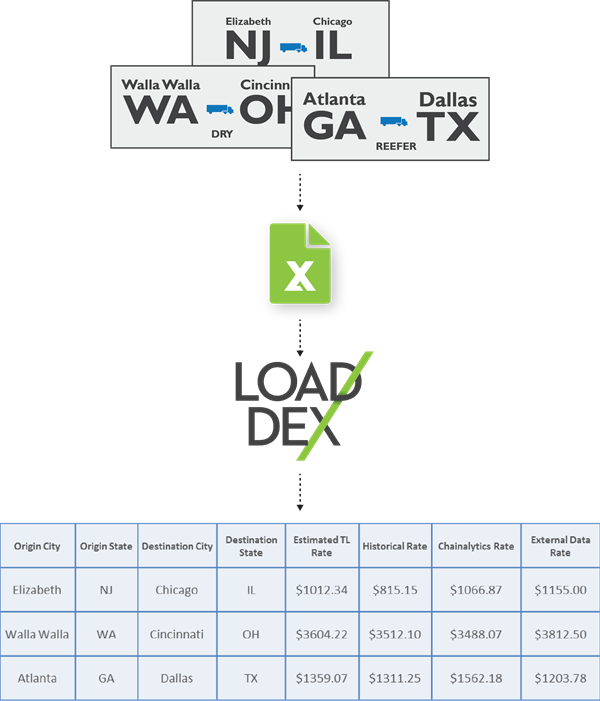 Additional enhancements:
Better Truckload Rating. When running multiple truckload rates at once, you can see a breakdown of all your different rate sources. On top of that, the rating engine is faster than ever before.
Intermodal Advantage. Get the cheapest drayage and rail carrier options, along with every mode combination, for multiple lanes with a single search.
Less-than-Truckload Visibility. Save time by seeing what your cheapest options are for LTL
More Integrations. Connect to LTL carriers via APIs, host your own rates, or connect to another system (either proprietary or TMS).
Interested in learning more about how LoadDex can help you increase efficiency and grow your margins? Contact us via the form below.