Logistical Labs 2016 Highlights
·
Reflecting on a Great Year in the Labs
Happy Holidays! From exciting product updates to new partnerships and integrations with some of the most forward-thinking companies in the industry, we've had quite the year. As 2016 comes to a close, we'd like to thank our customers for their support and reflect on a few highlights from the past 12 months.
LoadDex Tech Updates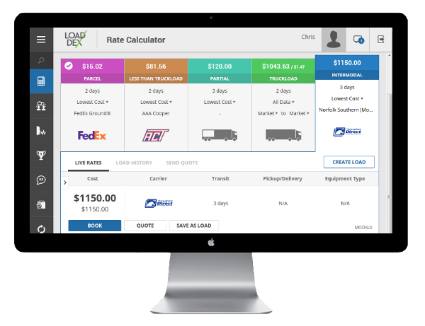 With more rate calculator tabs and mode options at their fingertips, LoadDex users benefited from several updates in 2016, including:
Expanded coverage into

Mexico

Enhanced intermodal ramp-to-ramp capabilities
More modes to choose from, including Parcel and Partial
A new

Customer Portal

Ability to add

ship time

to intermodal searches
Faster importing and exporting
New Partnerships & Integrations
We welcomed several best-in-class companies into the Logistical Labs network in 2016.

Buzz
From a case study on how CRST Logistics uses LoadDex to quote thousands of lanes per hour, to a joint webinar with Chainalytics and Logistics Planning Services about building resilient transportation pricing capabilities, to feature stories in several industry publications, Logistical Labs and our products have generated a lot of buzz this year.
What's Next?
We've got some exciting new products in the works, including an award tracker for running small bids. Stay tuned for more details soon!

Interested in chatting about our product roadmap? Contact us by filling out the form below.