Logistical Labs Announces Coming Attraction: Technicolor Chooses Award Tracker
·
The global media and entertainment technology leader will use Logistical Labs' suite of products to manage RFPs and contracted freight more efficiently.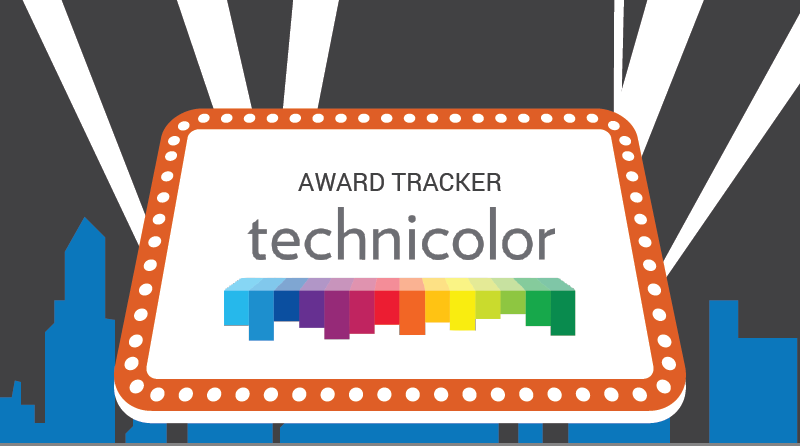 Chicago, IL – March 21, 2018 – Logistical Labs, makers of the SaaS platform for collecting, analyzing, and acting on supply chain data, announced today that Technicolor, a worldwide technology leader in the media and entertainment sector, will use their platform to host and manage contracted freight.
"We're excited to welcome Technicolor to the Logistical Labs platform," said Chris Lee, Chief Commercial Officer at Logistical Labs. "By deploying the right tools to manage the entire lifecycle of a freight contract, Technicolor will be able to track awards in real-time, ensure commitments are upheld, and grow their supply chain business."
Logistical Labs' SaaS platform allows users to take control of their supply chain data, drill into what is important, and achieve results. Technicolor selected Logistical Labs for their contract logistics solutions, including:
LoadDex Award Tracker. The Award Tracker dashboard enables users to analyze awarded and executed lanes for leveraged negotiations and maximized profit margins.


LoadDex Bulk Rating. The Bulk Rating tool speeds up the RFP bidding process by running multiple searches at once to find the most optimal price and mode across an infinite number of lanes.


BidDex RFP Management. BidDex lets users send and receive bids, analyze pricing data, and manage awards in one place. As a result, users can boost response intel, build an optimal routing guide, and manage awards more effectively.
"Logistical Labs' suite of products gives us enhanced, ongoing visibility into our awarded business so that we can better manage commitments and negate missed revenue," said Elaine Singleton, VP of Supply Chain at Technicolor. "With their Award Tracker product specifically, we will be able to measure RFP compliance in a more efficient and transparent manner, which will help us improve supply chain efficiency and retail success for our customers."
# # #
About Logistical Labs
Logistical Labs builds technology for collecting, analyzing, and deploying big data in the supply chain. With their suite of analytics products, users can make better informed pricing and quoting decisions through data-driven insights and social collaboration. Open API access allows users to easily integrate products into their existing business applications for improved process efficiency.
Press Contact:
Chris Ricciardi | COO
(312) 662-4773