Award Tracker Update: Are Your Awarded Lanes Profitable?
·
Manage Your Expectations Against Reality
The updated LoadDex Award Tracker now shows expected revenue, actual revenue, actual cost and actual profit so users can go a level deeper when analyzing awarded and executed lanes. As a result, you can drill into the profitability of awards and determine which lanes to go after in the next bid cycle.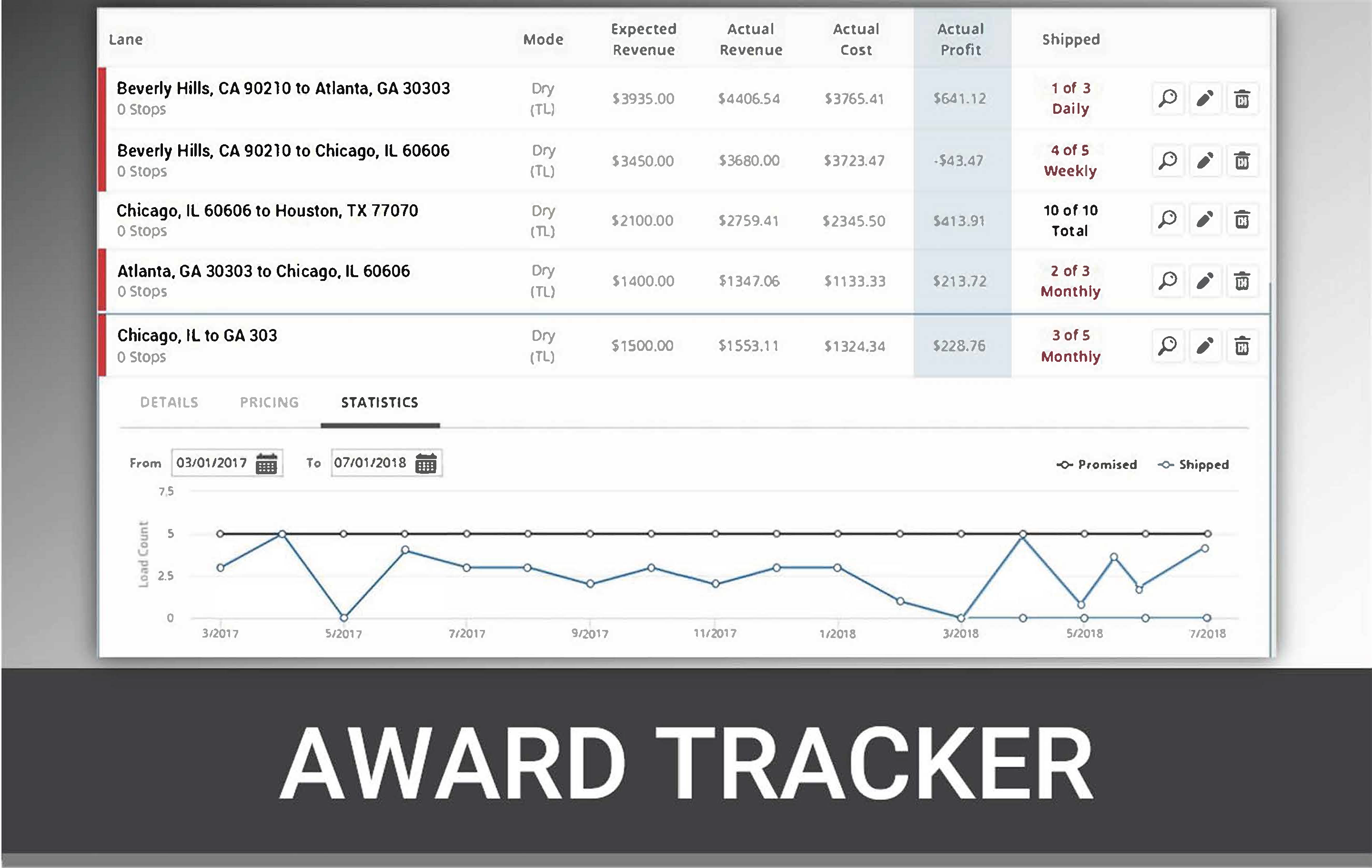 Additional Award Tracker Benefits
Prepare and forecast future bids. Gain insights based on actual, real-time data.
Negate missed revenue. Manage commitments and awarded lanes.
Achieve automation and efficiency. Get away from manually gathering insights and data from your TMS and other sources.

To see a demo of Award Tracker or for more information on LoadDex, contact us by filling out the form below.