Expand Your Ramp-to-Ramp Service
·
Are You Capitalizing on this Trend?
Truckload capacity has tightened in 2018, and shippers are increasingly converting from over-the-road to intermodal. In fact, intermodal traffic rose 7 percent in the first five months of the year. The RailDex intermodal platform connects your ramp service with your drayage rates so you can offer a comprehensive door-to-door solution with minimal effort and reach new industry verticals that wouldn't otherwise be accessible.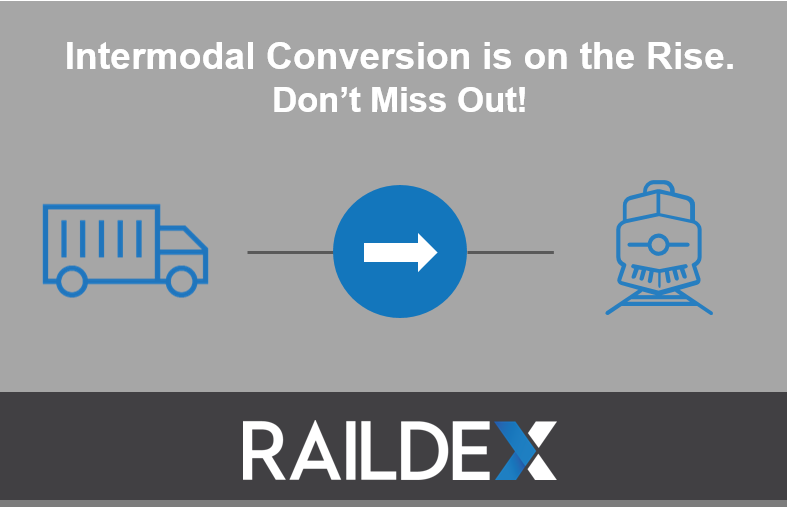 Additional RailDex Benefits
Improve internal processes. Consolidate data into one system that automatically connects ramp rates with drayage rates across all lanes.
Take technology to the next level. RailDex provides a modern and streamlined interface for interacting with your data at no additional cost.
Empower your customers. Create all-in rates and feed them directly into your customers TMS, portal, or other platform to greatly improve exposure to and communication with potential new business.
To see a demo of RailDex or for more information, contact us by filling out the form below.