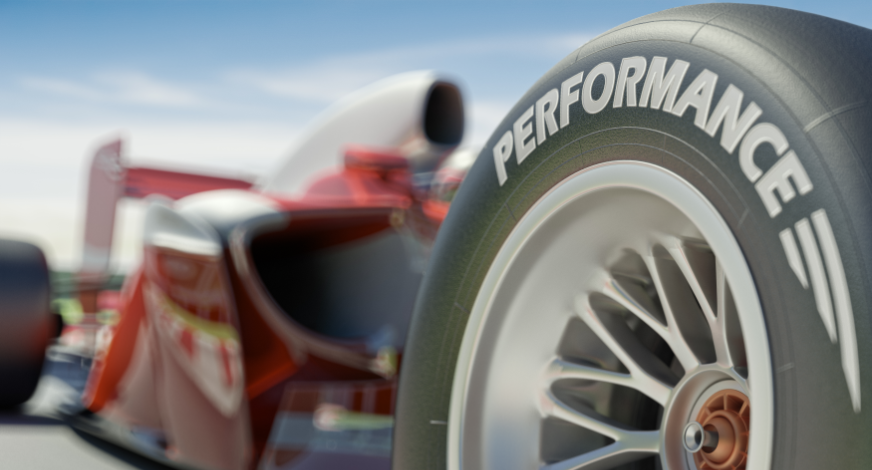 Formula 1 is arguably the most data-driven sport that exists. Cars are equipped with approximately 150 sensors that generate around 2,000 data points per minute—including tire performance, weather, track temperatures, steering and braking patterns, lap times, throttle inputs, and more. That amounts to approximately 4 terabytes of data per car per race. All this data is used to drive fast decision-making on the track where every second counts.
Fast decision-making is also vital in business, so what can we learn from Formula 1 teams when it comes to carrier procurement? In both racing and bid management, steering toward a successful outcome takes more than a skilled driver or purchasing manager. It takes a reliable network, powerful technology, and rapid-fire data exchange.
Using Data for Speedy Decision-Making
Before data analytics became a key component to Formula 1 races, winning or losing was solely dependent on the driver and the split-second decisions he or she made on the track. Now, decision-making is largely driven by technology and data, allowing drivers to focus on what they do best—drive.
Imagine if a Formula 1 driver had to stop mid-race to plot fuel management or choose the most appropriate tires based on forecasted weather and track temperatures. How would that extra work impact their performance?
The driver is like the person at your organization making procurement decisions. Selecting the right carriers for the right rates while covering your commitments and meeting expectations can be challenging and time consuming. In many cases, it involves massive spreadsheets of lanes, manual data entry and analysis, and mismanaged carrier relationships. Procurement decision-makers can lose focus—getting caught up in organizing Excel files instead of making decisions that lead to ROI. Just like in a Formula 1 race, that process can be made easier with technology that does the work for you.
Watch any Grand Prix motor race, and you'll notice team bosses staring at banks of monitors, issuing instructions to their drivers via radio. What may not be immediately clear is that those bosses are acting as the face of complex data streams flowing in from mission control centers full of race engineers.
A transportation bid management software solution is like a team boss, acting as the face—or rather, interface—of the complex data streams flowing through your supply chain. Your organization collects massive amounts of data every day, but if you don't have the right tool for collecting and analyzing that data in an intuitive interface that quickly guides you toward decision-making, then you may be wasting valuable time on manual processes.
Empowering Your Network
Formula 1 pit crews are notoriously efficient. The fastest crews have been known to change a car's tires in under 2 seconds! Something else that should take seconds? Adding carrier rates to your master list of responses.
Too often, a shipper will send out an RFP to their carrier network, collect responses one-by-one, and manually add those responses to a master Excel document. This workflow is similar to a driver pulling into a pitstop, seeing 4 stacked tires left for him by the pit crew, and then manually changing the tires on his own.
After sending out an RFP, if you are spending time manually re-entering the rates that carriers send back, then you are not using your time wisely. With a bid management software solution, responses can be automatically collected in one place in a standardized way within seconds of the carrier submitting them. Imagine what strategic initiatives you could focus on with all the time saved from automating the collection of carrier rate responses.
In racing and in business, efficiency is key to success. When managing your next RFP, make sure you have the right tools in place that eliminate inefficiencies and allow you to keep your eye on the prize – finalizing and executing the routing guide.